Speakers
Martin Fischedick (he/him), Bereichsvorstand HR, Commerzbank AG
After studying business administration in Bayreuth, Martin Fischedick began his professional career at Commerzbank AG in 1988. He initially managed regional branches in the new and old federal states. In 2000, he was appointed Chairman of the Board of Managing Directors of Commerzbank R.T. in Hungary. In 2002, he joined the Düsseldorf regional branch as a member of the management team. In 2005, he became Regional Board Member for Corporate Banking Mittelstand in the regions of Northern and Western Germany, and in January 2008, Divisional Board Member Corporate Banking in Frankfurt. In May 2014, Martin Fischedick took over as Divisional Board Member Group Human Resources.
Dr. Phonemano Thiravong (He/She/Free), Associate Project Director, Parexel International GmbH
As a French of Laotian descent living in Berlin and married twice to the same man, Phonemano believes that a diverse, equitable and inclusive world leads to better outcomes for and with everyone. It helps us build stronger relationships with people and organizations, which ultimately expands access to better resources like jobs, rights, and healthcare, and brings social breakthroughs for traditionally underrepresented patient groups. As Phonemano continues to foster a culture where everyone feels valued, respected, and supported, Phonemano believes teams will thrive and deepen their commitment to the work they do. Through visible, successful, respectful and overt engagement inside and outside the company, Phonemano inspires and encourages LGBT*IQ people to use their talents, skills and opportunities.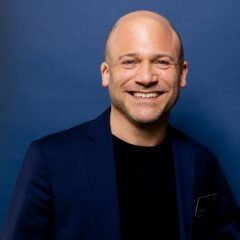 Tim Alexander (Er/ihm), Head of Client Management (CMO/CXO), Deutsche Bank AG
Tim Alexander joined Deutsche Bank in July 2017 and has been heading the newly established Client Management division as CMO (Chief Marketing Officer) and CXO (Chief Experience Officer) of Private Bank since October 2019. Customer Management comprises all strategic and operational marketing functions, Customer Experience Management, Customer Relationship Management and Complaint Management, as well as Data, Digital and Analytics of Deutsche Bank and Postbank. The goal of the division is to create brand-typical and holistic customer experiences that inspire and lead to recommendation. Products, services and campaigns are developed together with customers. Learning from frictions at customer interfaces and continuously improving customer experience chains.
Tim Alexander joined from Swisscom, where he headed the marketing and communications department. Previously, he was Vice President Brand Management for the O2 brand in Germany and held management positions at the creative agencies Grey and Saatchi & Saatchi.
Dr. Antonia Wadé (She/her), Diversity Manager, AUDI AG
Antonia Wadé studied business administration in Regensburg and in the USA. After completing her doctorate, she joined AUDI AG in 2000 in the Investor Relations department. She later held positions at the Audi Forum Ingolstadt and in Corporate Strategy with a focus on sustainability. Since 2017, she has been a manager in the Diversity & Inclusion department. She is involved inside and outside the company as an ally in the LGBT*IQ area and has been a member of the PROUT AT WORK-Foundation Advisory Board since this year.
Torsten Grewe (he/him), Occupational Health Manager Germany, Austria & Switzerland, Pfizer Pharma GmbH
Torsten Grewe is a trained nurse and holds academic degrees in healthcare management and health assistance systems. He has been working for Pfizer in Germany since 2018. He is currently in charge of the company health management for the Berlin site, the company medical service at the production site in Freiburg im Breisgau and acts as an interface to the sites in Austria and Switzerland. Since the beginning of his training, Torsten has also come out as a gay man in his professional life and has since been committed to a working world free of discrimination. Since June 2020, he has been co-chair of Pfizer's internal LGBT*IQ network OPEN (Out Pfizer Employee Network) in Germany and, together with his colleagues, he is involved both internally and externally – with joy, creativity and openness. Torsten lives in Berlin with his partner Dirk and their dog Frida.
Magda Stęga (She/Her), Transgender Courageous Advocate
Magda used to be an experienced recruiter. Now she is focusing to create together with her clients a Trans-Inclusive workplace, #TransPerspectiveMatters.
Magda due to her support for the transgender community was invited to be a part of the campaign #IamAgainstTransphobia by Campaign Against Homophobia.
Magda was announced as 1 of 25 women Influencers on Linkedin by Forbes Women Poland and she is looking forward to doing new valuable projects all over the world
Safir Boukhalfa (They/Them in English, No Pronouns in German), buyer at Zalando SE
Safir Boukhalfa is a French-Algerian muslim, queer, non-binary writer and buyer. Safir writes about critical practices between fashion and writing, and engages with issues and conflicts of diversity and inclusion. Safir is part of Dune Magazine, a collective specializing in the experience of the North African diaspora around the world and focusing on intersectionality. At Zalando, Safir is part of the LGBTQI+ ERG and develops initiatives such as inclusive sport classes, queer mentoring, etc.
Sabine Ostrowicki (She/Her), Press officer, Commerzbank Region Ost
Sabine Ostrowicki studied communication and literature as well as Slavic studies and then completed a traineeship at the "Leipziger Volkszeitung". She worked there for many years as an editor, primarily in the business section, before joining Commerzbank in 2013 as press officer for the eastern region. Since 2020, she has also volunteered as a spokesperson for ARCO, Commerzbank's LGBT*IQ network.
Powen Shiah (He/Him), Expert for Inclusive communication (English & German), Fairlanguage
Powen combines a passion for technology with a critical understanding of how it is changing society. He has helped many companies meet the challenges of marketing in new cultural and linguistic environments. As a child of Taiwanese immigrants and an American living in Germany himself, Powen brings multi-layered migration experience and living as a non-white & queer person in different contexts.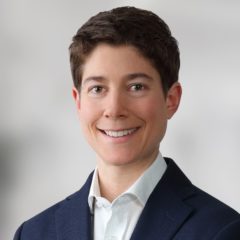 Anna Thwaites (She/her), Counsil, Clifford Chance Partnerschaft mit beschränkter Berufshaftung
Anna Thwaites is a lawyer qualified in Australian and English law and Counsel at Clifford Chance. Anna is an expert in complex project and infrastructure finance, with years of experience in the healthcare, transport and energy sectors. She advises banks, (financial) investors and sponsors on the financing, refinancing and restructuring of large international projects. Anna is also Chairwoman of the LGBT+ Network at Clifford Chance Germany and co-initiator of the Reverse Mentoring Program at Clifford Chance in Germany.
Samet Akti, Senior D&I Communication Manager At Zalando; D&I Consultant
Samet Akti (27) advises companies on diversity & inclusion. Samets career began eleven years ago in association work. Since then, Samet has been a sustained advocate for LGBTQI+ issues in international organizations, including Coca-Cola, Google and IBM. As part of the D&I team, Samet currently leads Zalando's communications strategy for all of the company's D&I projects, with the goal of ensuring representative, credible and inclusive content. Samet is a keynote speaker on a variety of D&I topics. Samet advises numerous LGBTQI+ networks in DACH on start-up, strategies, challenges, impact and success factors. Samet was awarded #2 PROUT Voice in the PROUT PERFORMER ranking in 2022.
Angélica María Pérez (She/Sie/Ella), Inclusion & Diversity Senior Analyst, Accenture Dach
Angélica Pérez is an Inclusion & Diversity Expert part of the HR I&D Team @AccentureDach. Originally from Colombia, Angélica truly believes in the power of empathy & kindness and how essential these are in order to empower others. True to her motto "knowledge is key", Angélica holds a B.A. in Social Communication and a M.A. in International Media & Cultural Work which have been essential to develop her expertise in this field. Her efforts have been focused on enabling a work environment that not only believes in Inclusion but also thrives it & owns it 365 days a year.
Among her achievements are the establishment of several internal communities and the creation innovative awareness formats around topics such as neurodiversity, disability inclusion, ethnicity, anti-racism and cross cultural knowledge as a business imperative.
Angela Andresen (She/her), GROUP COMPLIANCE, AML FI QUALITY ASSURANCE, COMMERZBANK AG
Angela works within Commerzbank AG in Compliance in Global AML Monitoring & Investigations FI. In addition, she has been an active volunteer member of ARCO (Commerzbank's LGBT*IQ ERG) for over 16 years and has accompanied many regional campaigns during this time. ARCO was the reason for Angela to decide for an apprenticeship at Commerzbank. The ERG is a matter of the heart for her. Four years ago, she was elected spokeswoman (as part of the total of six spokespersons) of ARCO. Angela has recently focused on strengthening lesbian visibility and has been able to recruit two other strong spokespersons, Sabine Schanzmann-Wey and Sonja Falger, for ARCO in recent years. Together with them, as well as Fiona Briscoe, she has been organizing the monthly cross-network Ladies Lunch series for all women-loving women and the Ladies Lounge on Lesbian Visibility Day since January 2021. Together, they are the initiators of the hashtag campaign #theLworksout launched by PROUT AT WORK. Through the cross-network LinkedIn group of Claudia Feiner (Porsche) and Angela, the LGBT*IQ Business Ladies, more than 200 ladies have already come together. Angela is part of QueerMentor and has been in the top 50 of the Top LGBT+ Voices since 2020. This makes her a visible lesbian role model for the community in business, even outside the bank.
Sonja Falger (She/her), Chapter Lead im Bereich Customer Relationship Mgmt., Commerzbank AG
Sonja Falger has been working at Commerzbank AG since 2012. As Chapter Lead in the Customer Relationship Management cluster, she currently has disciplinary responsibility for eleven software developers and contributes to the further development of products. As a trainer, she is also responsible for the IT specialist trainees in the cluster. ARCO – the bank's LGBT*IQ ERG – already played a decisive role in her choice of employer, so she became a member shortly after joining the bank. Especially when organizing and running the monthly cross-network Ladies Lunch and other activities, she noticed how much can be achieved and set up together. As a newly appointed ARCO spokesperson, she is therefore delighted to be able to give something back to the community.
Albert Kehrer (he/him), director, Prout at work-foundation
Albert Kehrer is co-founder and executive director of the PROUT AT WORK-Foundation. Albert founded the LGBT network for Germany at his employer almost 20 years ago, held a position in sales on LGBT business development and was Diversity Manager for Germany in a large consulting firm for several years. For the past 10 years, he has been a full-time diversity expert, change consultant and coach for organizations, teams and people on diversity-related topics through his consulting firm Perls Anderson Change Advisors.
Jean-luc vey (he/him), director, PROUT AT WORK-FOundation
Dr. Jean-Luc Vey, born in 1967 in the south of France, is a telecommunications engineer and holds a doctorate in physics. He has lived in Germany since 1995 and has worked in the IT department of Deutsche Bank since 1999. Jean-Luc was one of the founders of DB Pride, a diversity programm for the LGBT*IQ staff of Deutsche Bahn in 2000 and was one of the leaders until 2013. Since 2013, he has been a co-founder and board member of PROUT AT WORK. Additionally, Jean-Luc was on the Financial Times' "Future Global LGBT Leaders" list in 2016.